Found a Large Egg in my Garden
May 17th, 2011
So, I am out mowing the lawn and I see a large egg in one of my raised brick beds.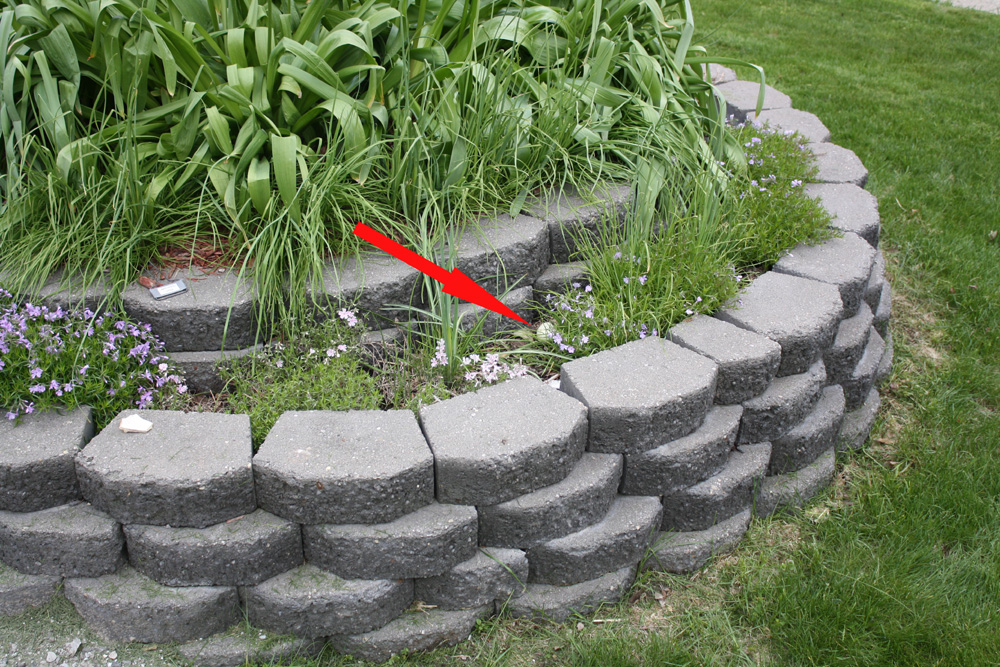 It immediately jumped out at me, so I'm sure it hadn't been there long, or I would have seen it previously. It is a big egg, maybe a little bigger than a chicken egg. It has a tuft of feather attached to it, a few brown smears, and a somewhat waxy smooth texture, not the gritty texture of a chicken egg. It also felt sturdier. I tested it with a flashlight and it definitely is a real egg, there is something in there (something small).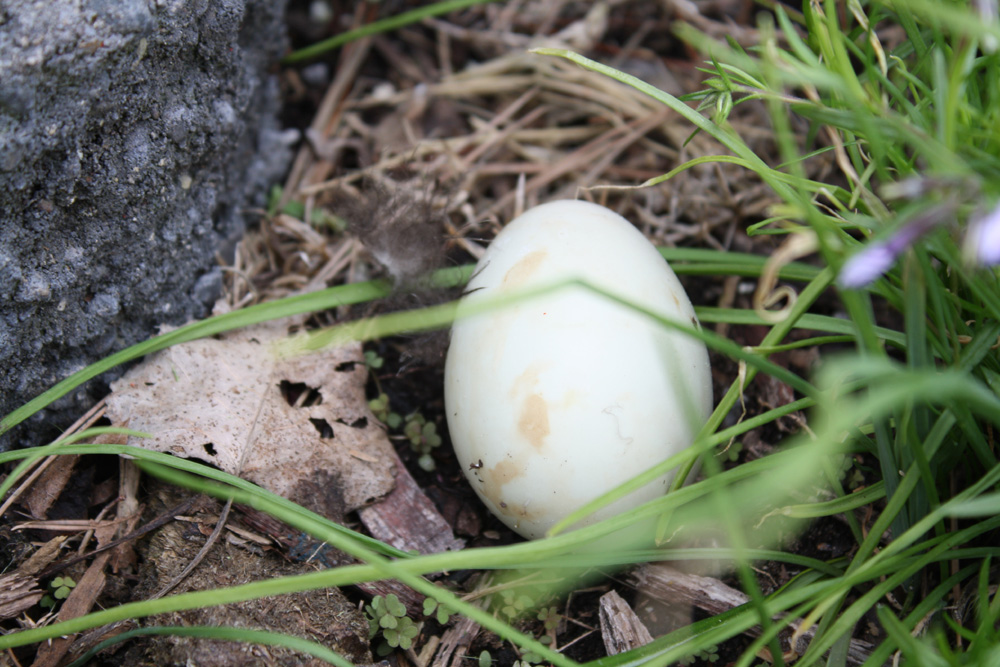 I'm told by Google that it may be a Duck egg, well, it is big enough certainly. But how did it get there? Did Mrs. Duck lay it there on purpose? Why? I've read that some animals will carry an egg, like a fox, but we don't have foxes, and I can't see a squrrel doing this. I've seen one raccoon in 7 years of living here, and this is also fairly near a fairly busy 4 lane road. Plus… if it was stolen from a duck nest, where is the nest? It would seem like if it was stolen, the thief brought it a long distance. I've got a small water feature in my back yard, but it doesn't support ducks. There is some wetland areas about a half mile away where I have seen ducks, but that is still a half mile, and surely there are better hiding places for your cache of stolen eggs in forest and wetlands than a city neighborhood by a street?
Any ideas? Can I do anything to help this egg hatch? Or is that a lost cause without mom around?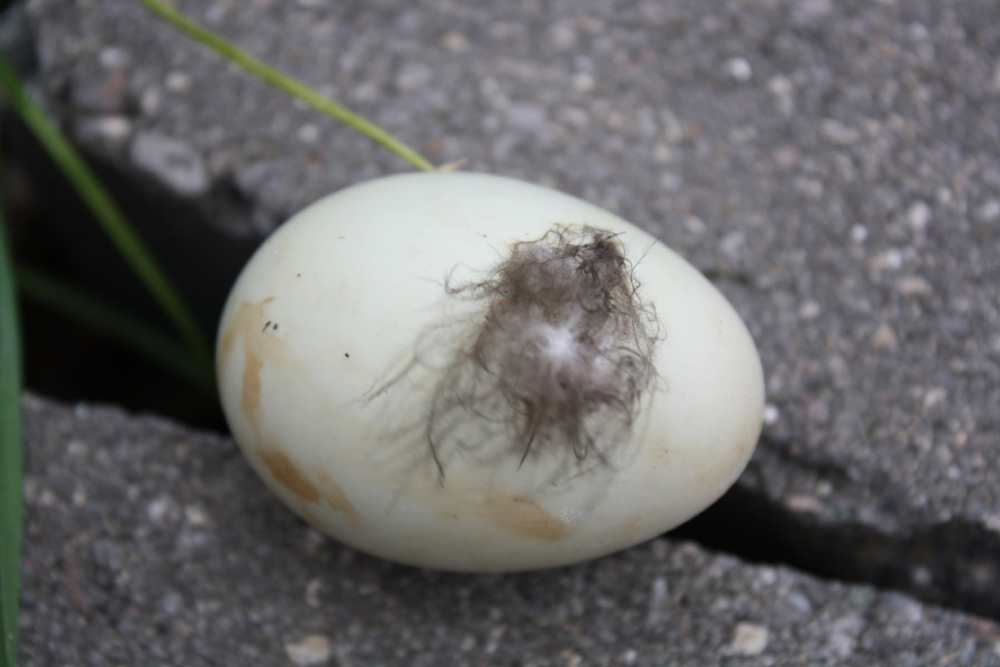 Leave a Response