Hail Damage on Crops and Plants
July 3rd, 2010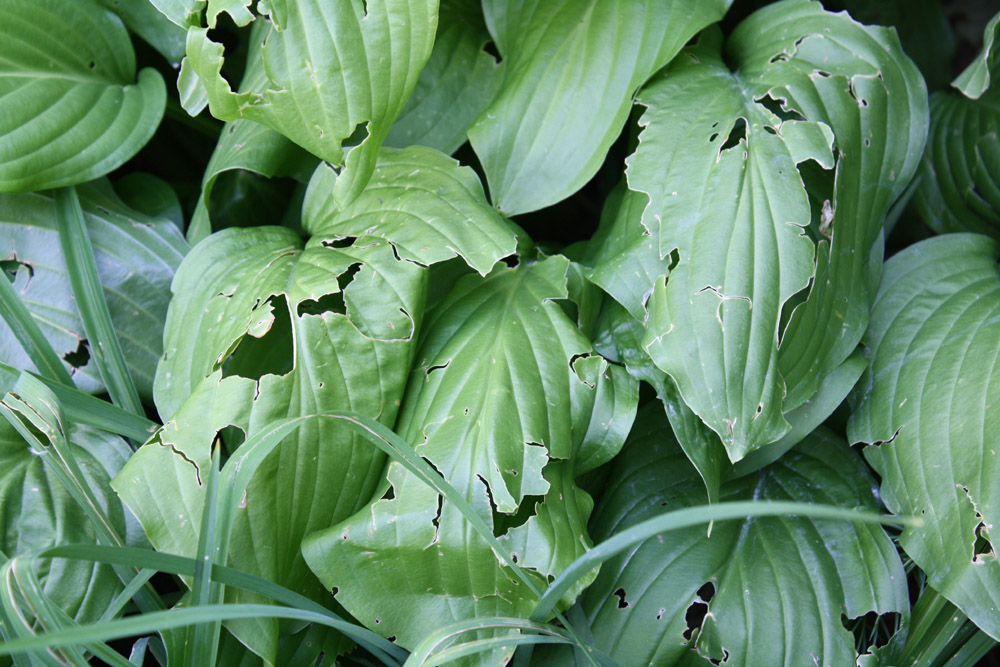 A few weeks ago we had a pretty bad storm that included some hail. I believe most people usually embellish the size of the hail they experience, I won't do that, so let me honestly say we were dealing with blueberry sized hail. It didn't fall for very long, but long enough to cause some misery.
Every large-leaved plant I grow got damaged. Spinach, hostas, grapes, lettuces, just to name a few.
The damage was pretty severe and in the case of my food crops, retarded their growth somewhat. It was like someone shot my garden with a shot gun, leaves had holes torn right through them, it was hail though, not bugs, because nothing was eaten, you could pick up the tatters and reform them into a perfect leaf.
As a home gardener it sucked a little bit, of course, but I cannot imagine what it'd mean for a farmer, a spinach farmer could have his entire field ruined, but I guess that is what crop insurance is for. Still, that did not always exist, in older times it had to have caused an immense hardship for communities if there was a hail storm.
In fact, I think hail is probably the worst weather disaster that can befall crops. A flood can be avoided through site selection, and floods tend to occur in Spring, leaving you fertile soil for summer planting, and a late freeze sucks, killing plants, but it is early enough in the growing season to start over. A mid summer hail though could kill or ruin everything, and it may be too late for another crop to be started. Definitely the worst of the lot if you ask me.
Leave a Response