Weeping Larch, Larix decidua 'Pendula', Like a big Bonsai
July 10th, 2011
Somewhat as a followup to my previous post Niwaki: Bonsai in the Garden, about training unpotted garden trees in a bonsai fashion, today I bought a weeping larch.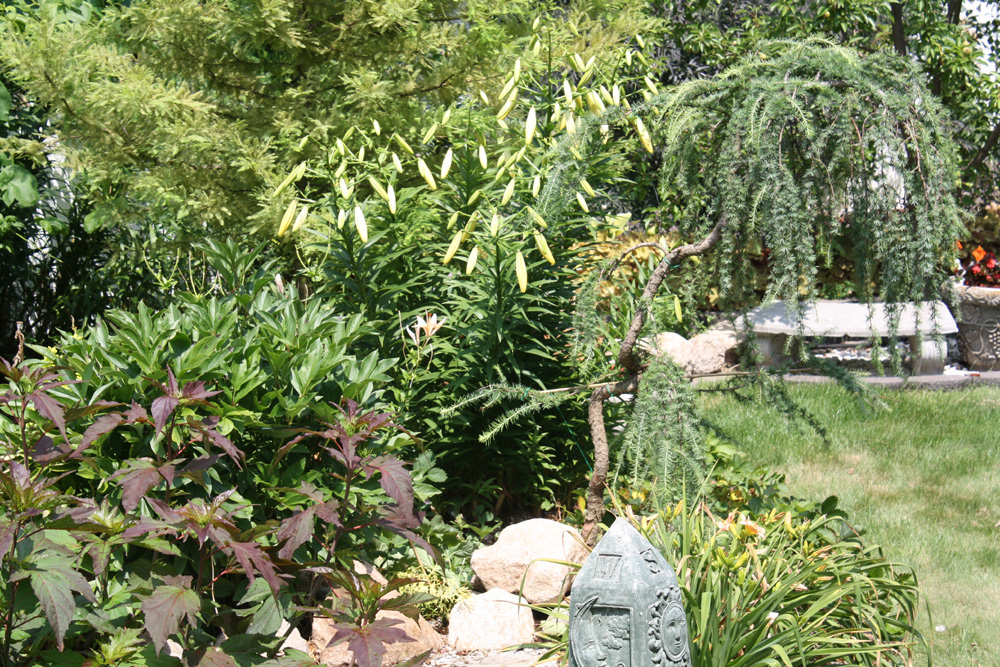 Long time readers of this blog will I know that for years and years I have wanted a Weeping Blue Atlas Cedar, Paul James had one on his property and it showed up often in his TV show and I wanted it bad. Unfortunately, they aren't quite hardy here. I eventually got a different cedar, an upright version, that was hardy, but I was still missing that architectural interest of the weeper.
Then I discovered larches. They are hardy here, hardy to zone 4, not the zone 6 of the atlas cedar. They have very similar needles (short, soft), and while they are a deciduous conifer, I don't mind that. So, today I bought one.
Often you will see these grown in an overgrown, mop head, or dreadlock-y fashion, where the plant looks like some swamp thing reaching out of the ground with tendril-like branches draping it from head to toe. I didn't want this. I wanted to show off the interesting growth habit, and an interesting trunk. So I bought a tree that emphasized the trunk, and then I did some additional pruning to expose more of the trunk to view.
Untrained, these trees will grow along the ground, so you have to train them to grow upright, and if you have to train them anyways, you might as well train them to grow in an interesting way, like you would with a bonsai.
So this tree is very very similar in shape and form to a nice bonsai you might buy, only it is 6 or 7 feet tall. Check out that contorted trunk. Of course, to get a bonsai this big or old you'd pay a fortune, tens of thousands of dollars. Whereas this tree was only $200ish, I call that a bargain. Check out that cortorted trunk.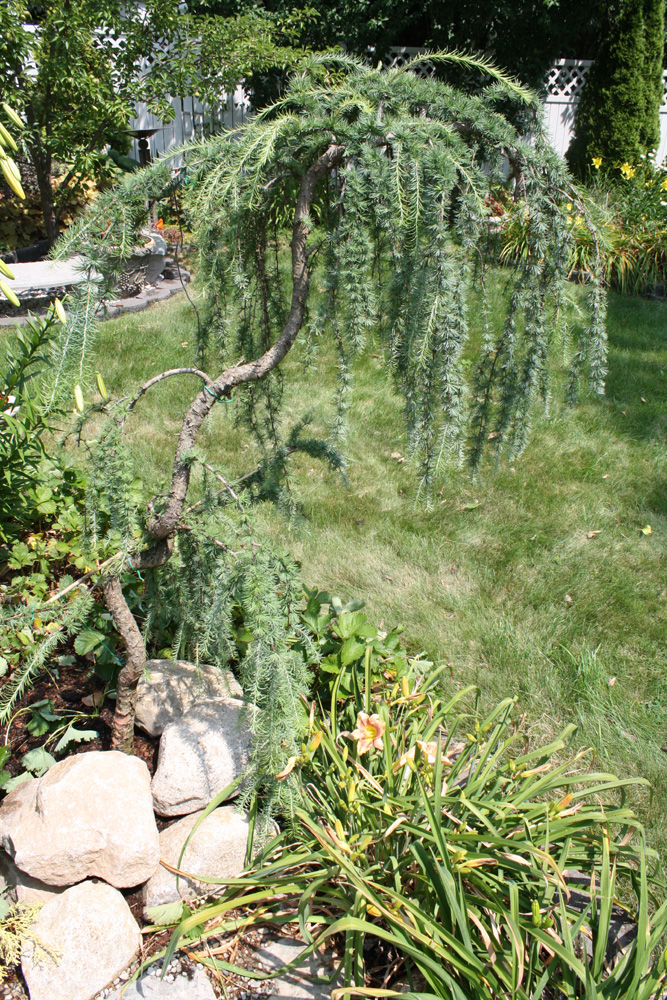 Good for me the needles even are slightly blue, though not as blue as the atlas cedar. Still, compared to the bald cypress needles (which is growing behind it) it looks quite blue. The cypress will grow formal and upright, so this will be a nice contrast, and good garden design is all about contrast. I'm really excited about this new tree.
Leave a Response