How to Grow Boysenberries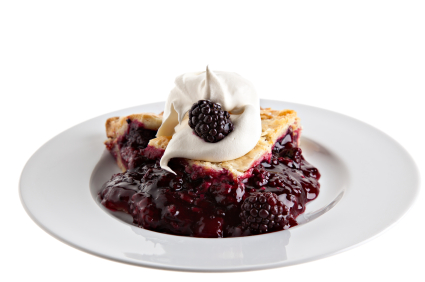 Pin It
Days to germination: Usually planted by seedling
Days to harvest: 1 year
Light requirements: Full sun, to light shading
Water requirements: Water regularly in dry weather
Soil: Well-drained soil
Container: Suitable for pots
Introduction
The boysenberry is another hybrid vining berry, a mix of raspberry, blackberry and the loganberry. Ironically, the loganberry itself is also a cross between the raspberry and the blackberry. The fruit looks like an elongated blackberry, and it's larger than either the raspberry or blackberry alone.
Boysenberries are usually eaten fresh, or made into juice or jams. They have quite a bit of fiber, as well as vitamin C, folate and even manganese.
They are named after the gardener who first created the hybrid, Rudolph Boysen. The man who actually discovered the berry was Walter Knott, who grew them and create the Knott's Berry Farm brand (and eventual amusement park).
Boysenberries are not quite as cold-tolerant as its raspberry cousin, but can be grown as a perennial bush up to zone 4 or 5.
Transplanting
Like other vining fruits, most people buy seedlings or rooted cuttings rather than try to start their own vines from seed.
For spacing, keep each planting about 4 to 5 feet apart as they can spread quite a distance each year. If you want to use wires to keep your plants up off the ground (see below) you can either put the stakes in now or wait until the bushes have grown. Since you put the stakes in at the ends of the rows, you don't have to worry so much about damaging the roots when you do so.
Growing Instructions
Boysenberries produce their fruit on year-old canes or vines, so you have to prune accordingly. The easiest way to manage a bush is to cut back any cane that you have already picked from because they won't produce fruit again. Any new canes that grow during the year should be left alone because they are the ones that will fruit next year.
A boysenberry bush can be left alone to grow naturally, but it can be a bit awkward doing a lot of berry-picking through thorny branches. It will make for an easier harvest if you train the vines to grown either upward along a trellis or horizontally along wires. The horizontal method is the most common.
Sink stakes or posts at each end of your boysenberry row, and string up wire between them at a height of around 3 feet. Once the canes get long enough, tie them up to the wires and let them grow straight out on either side. The canes don't grow like pea vines and they are still quite woody, so you need to be careful you don't break them while you move them around.
Your plants will continue to produce berries for many years, but not forever. To keep your harvest coming, you may want to start new plants without having to go buy new ones. The most common way to propagate boysenberries (any vine berry actually), is with tip layering.
Take one of the new canes (one that hasn't fruited yet), and gently bend it down to the ground. Bury about 6 inches of the cane under 2 or 3 inches of soil, leaving the vine horizontal as best you can. Eventually, the cane will put down roots of its own and start a whole new plant. Once it starts to produce new canes and leaves, you can cut the branch that connects it to the original plant.
Containers
Boysenberries can be grown easily in pots, but you will have to be diligent with your pruning to keep it contained and thriving. Containers should be 16 to 18 inches across and 12 inches deep for each boysenberry bush.
Just like with garden plants, you need to prune out any branches after they have produced their fruit. But you also need to be firm with your plants, and also cut out some of the new canes as well so the bush doesn't get beyond about 5 canes in size.
To keep your plants growing well year after year, give them fertilizer each spring and fall, and keep them well watered. You can keep your bushes trained onto horizontal wires, but it's usually not as necessary as it is with garden-grown bushes.
Pests and Diseases
Once your fruit starts to ripen, the biggest pest by far will be the birds. If your berry patch is small enough, you should cover the plants with bird netting each year to keep them out. Picking berries frequently when they are ripe can help make sure you get the most of the harvest instead of the animals.
Mold and mildew can attack boysenberry, particularly Botrytis mold. Gray patches and dying canes are the best indicator of this problem, and fungicides may help if it's not too far gone. Immediately cut off the leaves and branches showing symptoms. You can prevent mold from forming by not spraying the leaves with water every time you water the plants. Too much moisture leads to mildew and mold.
Basically, any problems that may arise with either raspberry or blackberry can effect boysenberries as well. So watch out for cane borers, as well as other kinds of rust and fungus.
Harvest and Storage
Depending on the specific variety of boysenberry, and how large you let your bushes get, the average mature bush can provide you with 8 to 10 pounds of berries each year.
Your plants will need the first year to grow and put out their first canes, so your first harvest won't be until the second year.
When you pick the berries, the little white plug should come off the plant along with the berry, which is different from raspberries when the core is left on the stem. Boysenberries are ripe when they have turned a very dark red or black color, and they can bruise easily. Harvest time generally runs between July and August.
Keep your fresh berries in the fridge, for up to a week or you can freeze them to last for several months. To keep them from freezing together, spread them on a baking sheet or large tray until they are solid. Then they can be packaged together in a freezer bag without sticking. Making jam or jelly is another typical way of preserving boysenberries.
Leave a Response